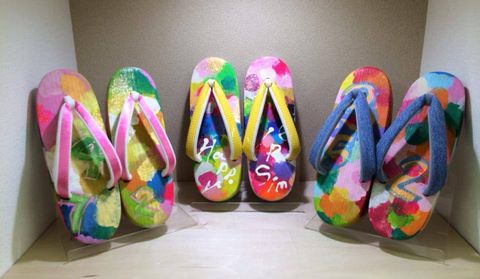 We will have an exhibition at New York on the July 14th, 15th.
We will introduce kimono goods, the Sandals, Bags, Japanese fan by collaboration with young artists TAISUKE KINUGASA.
These are sample of TAISUKE KINUGASA products for the exhibition.
If you want to see genuine products, Please come to our exhibition!!